​Ready to finally launch that passion project? Ready to use the magic of the interwebs to convert tiny homemade soaps cold, hard cash? You're gonna need some stuff. Here are the top must-have shipping items for your eBay, Etsy, or Shopify business.
Boxes
Obviously, you're going to need something to hold your products, and the humble box is pretty much the best option. Shipping boxes come ina wide variety of sizesand can be conveniently stacked until they're ready to be delivered. This is not an item you want to cheap out on. Make sure that your boxes are sturdy enough to handle some rough-and-tumble handling, and large enough to comfortably accommodate your items. If your items are particularly heavy, you might want to considerheavy-duty boxesinstead.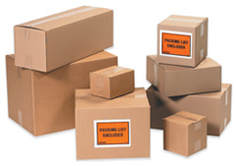 Envelopes and Clear Bags
If you're planning to ship small items, like jewelry, it will probably be more cost-effective to useshipping envelopesorflat mailers.Chipboard cartons, which are white and thin, are also great for apparel, jewelry, stationary, and art. You'll also want to order somesealable plastic bags, which can help protect items from scratches and tangles. Plastic bags also contribute to the unboxing experience by adding an extra touch of quality and professionalism.
Cushioning material
It's crucial that your items arrive safe and sound—otherwise, you'll have to pay for return shipping and/or a replacement—so make sure to invest in some kind of cushioning.Bubble wrapis your best option, andpacking peanutspacking peanuts are another popular choice. Just don't go the shredded-newspaper route. Not only does it do a poor job of protecting your items, it's just tacky. Your customers don't want to feel like they've ordered something from a cheap Chinese factory!
Packing tape
Tape. Lots of it. On a roller. Enough said.
Address labels
Hand-writing your address on every single product might be feasible for your first few months of business, but once you start to take off, can you say "hand cramps"? For that reason, mailing labels are worth every penny. You can either invest in really nice labels from a local print shop, or you can purchaseplain label sheetsand add your address with a home inkjet printer. Just make sure that the blank labels will work with your printer model. edit.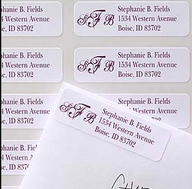 A Shipping Scale
A shipping scale is a must-have for Ecommerce sellers, as it will allow you to accurately calculate your shipping costs without depending on your post office or UPS store. Make sure that the scale is properly calibrated and large enough to accommodate your items. Some scales even have USB connections, so that you can connect them to shipping software and/or label printers.
Customs Forms
Most new sellers don't think that they'll need these. But remember that internet-land has no borders, and there's no telling who will see and want your products. Make sure to grab a few forms from your post office—they're free—so that you have a few on hand and don't have to rush out for one every time a Canadian places an order. (Customs forms must be obtained in person; sadly, there's no way to download them at home.)
Fun stuff
Labels, business cards, thank you cards, stickers—there are tons of things you can add to your shipment to jazz up the customer experience. Inexpensive "freebies", like button pins, can go a long way in delighting your customers and making them likely to re-order. A handwritten note thanking the customer for the order can also add a sweet, personal touch—although, like we said, hand cramps.
Deliver quality with SSI Packagin
Looking for high-quality packaging solutions in Richmond, Virginia and the surrounding areas?SSI Packaginghas everything you need to package, track, and deliver your products. We offer the latest in industrial marking, coding, and printing technology, as well as premier packaging solutions like bubble wrap, corrugated cardboard, foam, and more.Click here to view our full selection of products.