In the first quarter of 2015 SSI Packaging Group is proud to celebrate the dedication of 2 of it's employees. John Koopman is been a part of our service department since 1995. During his 20 years of service with SSI John has valiantly shifted with the on-going changes in technology to provide the best possible solutions to our customer's needs. He currently oversees service requests through our Deport Repair (LINK) and oversees our Baltimore office.
1995 was a great year for new staff! This is the same year that Jason Staylor joined SSI as well. Throughout his 20 years of service Jason has helped streamline our systems within the organization and is now the General Manager of our Richmond office.
Jon Koopman celebrates 20 years with SSI Packaging Group
The dedication and service both Jon and Jason to our clients and the company is what makes SSI Packaging the great organization is it today. We are thankful for all of our employees and their devotion to ensure that SSI Packaging Group remains a regional leader for packaging equipment, packaging supplies, and the best customer service our there. SSI Packaging wants to help you pack and track your images – Thanks to everyone on the SSI Packaging team that helps make this dream a reality.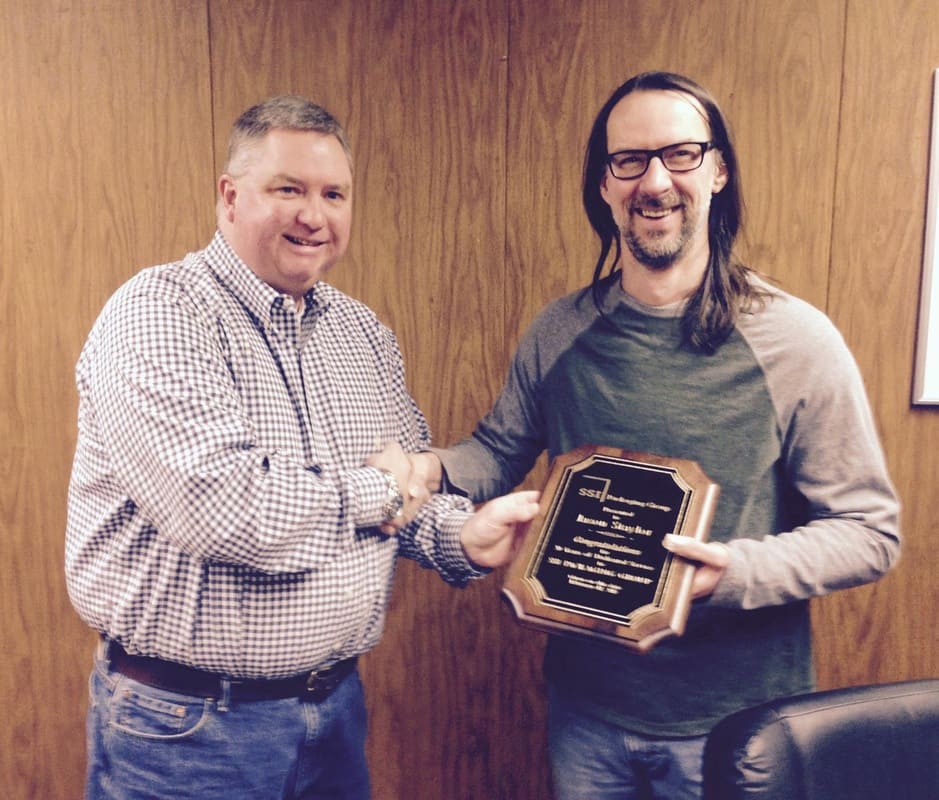 Jason Staylor celebrates 20 years with SSI Packaging Group