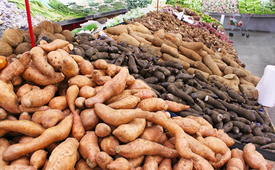 pakTru is a GS1/PTI Compliant Farm Management System that can trace your produce and products from the field and production line retail shelves. Ensure your products arrive fresh and on-time. SSI Packaging helps you pack and track your image.
With pakTru you can turn the liability of traceability into an asset. Let us show you how to precisely trace products and produce with pakTru to save time and money for rapid, surgical recalls.
The Produce Traceability Initiative (PTI) is a voluntary, industry-wide effort designed to help the industry maximize the effectiveness of current track & trace procedures while developing a standardized industry approach to enhance speed and efficiency of traceability systems for the future. The pakTru System meets and exceeds all PTI requirements.
Don???t wait for the Food and Drug Administration (FDA) to finalize traceability regulations under the Food Safety Modernization Act (FSMA). Act now with pakTru.