Now more than ever, packaging matters. For any given product, consumers are faced with dozens of choices that are all extremely similar to one another (remember the last time you tried to pick out a tube of toothpaste?) As a result, it's packaging that ends up doing most of the selling—and a clever, eye-catching design can be the difference between a success and a flop. Below are 7 incredible packaging designs that hit their design challenges out of the park.
CS Light Bulbs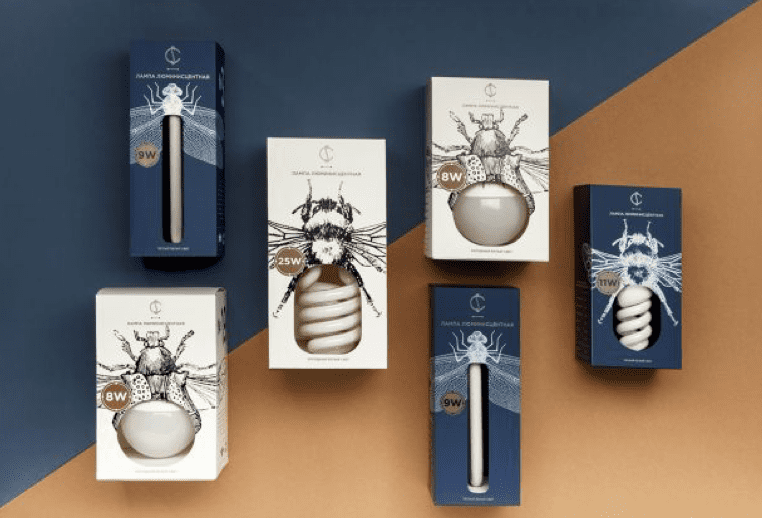 When challenged to come up with a compelling, unique design for CS, the largest lightbulb maker in Belarus, designer Angelina Pischikova had a bright idea: use intricate, beautiful illustrations and paper cut-outs to incorporate the product into its packaging design. With help from illustrator Anna Orlovskaya, the designer was able to create beautiful, whimsical, clever packaging that both protects the delicate product within, and elevates it above the competition.
Thelma's Cookies
Thelma's Cookies makes fresh cookies to order, like a pizza, and deliver them still warm. In order to market such a unique product, co-owner Dereck Lewis and Brian Sauer of Saturday Manufacturing developed a box that resembles a classic, 1950s-style oven, complete with illustrated knobs and burners.
Aside from being really, really adorable, the packaging successfully furthers the company's brand of cozy, homemade goodness. "The thought process really became, how do we convey that sense of joy of getting warm cookies from grandma," said Lewis in an interview.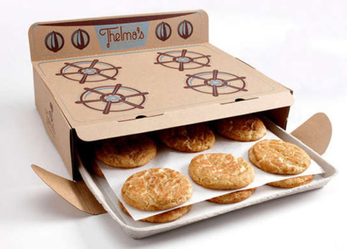 After adopting the new packaging, Thelma's Cookies' business doubled in a year. Lewis credits much of the success to the fact that customers crave the box as much as its contents. "We've had people and moms step in and pick up a couple boxes because their daughters use them to play house. People come in and say, 'How much for a box?' Stuff like that happens to us all the time," he said.
Ford Ranger Extreme Matchbox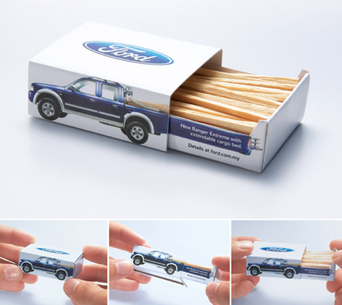 When Ford wanted to promote its Limited Edition Ranger Extreme, a truck with a cargo bed extender that could accommodate up to 30% more material, it turned to Malaysian Ad Agency JWT. The agency developed a custom matchbox that perfectly illustrated the product's special feature.
It then distributed 5,000 matchboxes throughout local pubs frequented by blue-collar workers in auto repair, construction, and plumbing. The results? Over 1600 people visited Ford's website to view the truck, and the Limited Edition Ranger Extreme was sold out a month ahead of schedule
Nikita Konkin Pasta Hair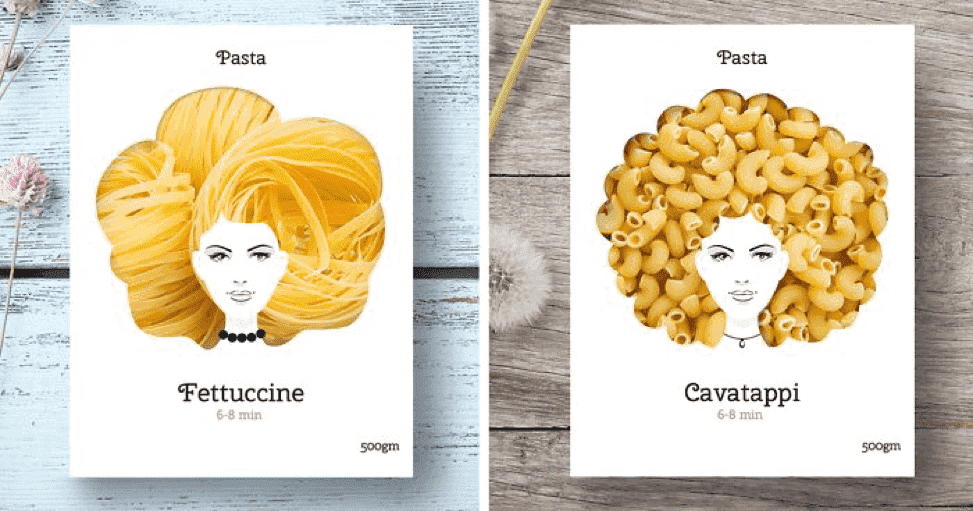 How many brands of pasta are out there? Quite a few. Designer Nikita Konkin had to come up with a way to make ordinary pasta—which is pretty much standard across the board—into something extraordinary. His resulting playful, clever design converts everyday Cavatappi into a fabulous hairdo, and immediately grabs the attention of anyone passing by.
Fit Buns by MEX Ad Agency
You may have already seen this very popular entry elsewhere on the Internet. This clever, hilarious design turns high-protein Fit Buns into a man's six-pack, not-so-subtly hinting that According to MEX, the packaging was a huge hit with buyers. The buns sold 2996 packages in their first month; 658 people took advantage of the free gym trial coupon within each package; and sales generated a 115% return on investment—not bad for a small Ukranian bun company.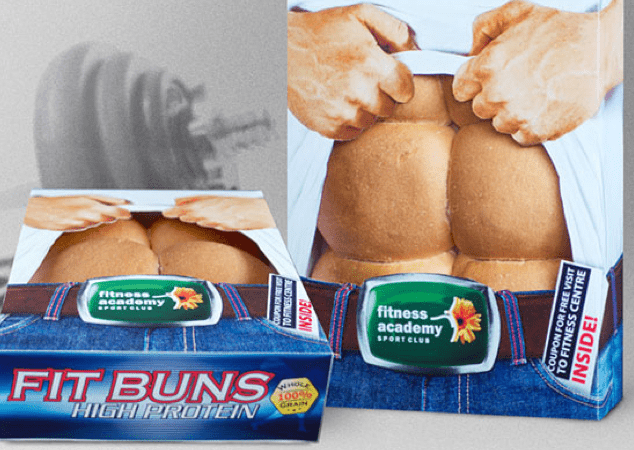 Fruity Toilet Paper Rolls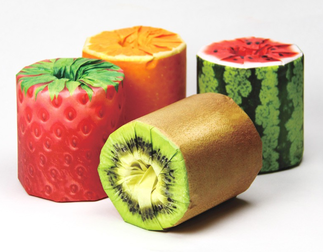 Few things are more boring than your everyday plain, white toilet paper rolls. For those who seek a beautiful bathroom, toilet paper is a constant irritant; it needs to be on hand, yet it doesn't have any design appeal whatsoever.
Japanese designer Kazuaki Kawahara, however, challenged all that with his quirky packaging design that reimagines the paper as various fruits. The vibrantly printed rolls resemble either a kiwi, strawberry, watermelon, or orange, and contain no dyes or fragrance.
In Japan, it's not unusual for a company to give its clients a roll of toilet paper as a sign of goodwill, and Kawahara has said that he designed the rolls with this use in mind. The trend hasn't quite caught on in America, but with rolls this pretty that can be ordered online, it just might.
Festina Profundo Waterproof Watches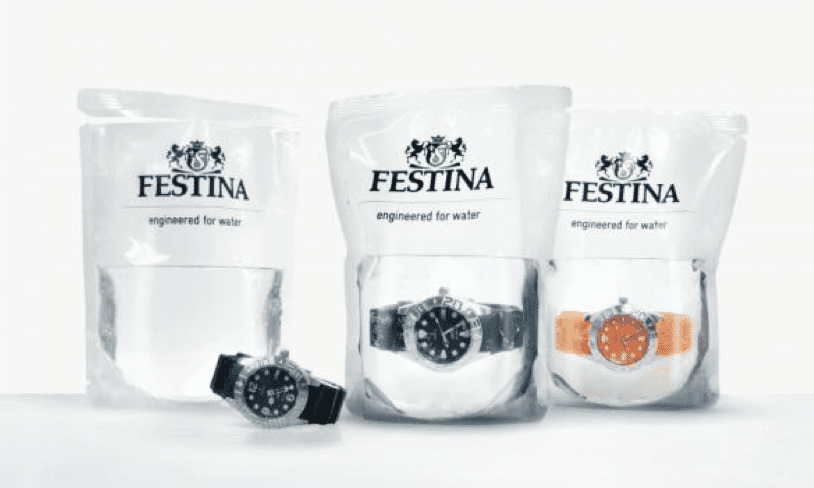 Almost all packaging says what the product can do, but very few packages actually show what the product can do. Not so with the Festina waterproof watch, which has to have some of the most gutsy, confident packaging we've ever seen. The waterproof divers' watches are packaged in actual, distilled water, proving to consumers beyond a shadow of a doubt that the watches can, indeed, survive long periods of submersion. To make the message even more powerful, there are no words on the packaging except for the brand name, logo, and slogan—showing off the fact that Festina doesn't need to say a word to sell its products.