Have you ever found yourself struggling to open a plastic container, frustrated at the seemingly impossible task at hand? Or untwisting thousands of wire twist-ties from your child's new toy while they wait impatiently in the background? This kind of packaging has cause headaches for decades, and for a good reason. Not only is it annoying to have to deal with the extra pieces of material that are included in your packages as a consumer, but also from a business perspective these parts are a needless expense. They require more time for assembly, and can cost your business more in the long term by complicating the shipping process. Recently, companies have streamlined their processes by switching to a method of packaging called frustration free packaging. In this article we break down exactly what this kind of packaging is, and how your business could benefit from the switch.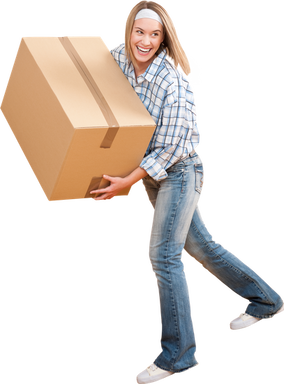 Frustration Free Packaging, or FFP, is any packaging at arrives at the distributor with no additional preparation required in order for the package to proceed to delivery. FFP's do not require additional boxes, and the vendor gets to keep their brand on the outside of the shipment. This type of packaging was originally developed by Amazon in order to address the growing need for sustainable packaging. They hoped to create a type of packaging that could optimize the customer experience by minimizing environmental impact, while at the same time cutting the overall packaging costs. By reducing the sizes, excess materials and unnecessary components of packaging, Amazon has been able to eliminate more than 500 million boxes and more than 244,000 tons of excess packaging materials in less than ten years. In fact, the program was so successful in 2017 that they reduced their overall packaging waste by 16%, which is the equivalent of 305 million shipping containers. This reduction of waste is good not only for the planet, but also for the bottom line of distributors looking to reduce costs.
Frustration Free Packaging is more than a trend in packaging, and is quickly becoming an industry standard. If you are seeking to gain the many benefits of this method you can rest assured that it offers many benefits to both suppliers and customers. By shipping items in a box that is perfectly sized for the objects weight and shape, less damage will occur to items during transit. FFP also has the benefit of streamlining your logistics process. The smaller boxes will be easier and faster to construct, meaning smoother assembly for the distributors and the newly designed packages will be easier for the customers to deconstruct. The environmental impact of FFP's is clear when considering how this style eliminates the need for extra materials like fillers or tapes. And these compact packages also have less volume, which is a great benefit considering most carriers price shipments based upon DIM weight (a shipping pricing technique that bases prices upon the weight and volume of a package). The boxes are stackable and are excellent shapes for bulk shipments, which simplify the supply chain and allows for more items to be shipped at once.
FFP's is the cost effective and environmentally friendly wave of the future. Despite the initial costs that would be incurred from switching over to this type of packaging, the benefits seem to outweigh these costs in a big way. At SSI Packaging Group we are a select team of experts that are dedicated to personalized care. For more information on Frustration Free Packaging methods, or for any questions regarding your specific needs Call us at (804) 649-1111 to speak with a representative or view our products to find out more.