Did you know yams are toxic if eaten raw? Furthermore, what most of us call "yams" are really just different varieties of sweet potatoes. It's doesn't change the fact that Grandmother's yam casserole with the melted marshmallows on top isn't yummy. It most likely means that delectable creation is simply misnamed.
According to the NC Sweet Potato Commission, yams are rarely sold in the local grocery stores in the US. Yams are typically grown in tropical climates in the Caribbean, Africa, and South America. Their skin is thick and can range in color (very bright to dark) and their flesh can even be purple. In perfect growing conditions yams can grow to be as large as 7 feet long! A few decades ago the term yam came into the market in order to distinguish orange colored sweet potatoes from other colored varieties of sweet potatoes. The root word of yam stems from a word derived from the continent of Africa, "nyami".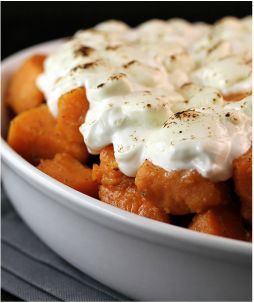 Sweet potatoes are big business (and are certainly non-toxic). More than 40% of the US sweet potato market is produced in North Carolina. Great strides are made from farmers, packers, and shippers to ensure that only the freshest sweet potatoes are delivered to produce shelves across the country. One way this is managed is through a rock-solid track and trace solutions like pakTru. With reliable traceability hardware and proven management software, pakTru enables farmers, producers, and packers to trace all of the details of every bin produced – from the amount of fertilizer it received, the sources of water from any given farm, specific production lines the sweet potties were on, and much more. This makes for surgical precision if a recall is necessary as well as help growers to analyze yield to improve future seasons, processing, and shipping. Using pakTru's secure cloud storage, all the data is safely stored off-site and can be accessed only through our secure internet servers from anywhere on the planet (office, home, in the field, etc.).