EPS, expanded polystyrene packaging, will soon be banned in New York City. NYC is one of many on a growing list of major U.S. cities that are changing how companies utilize alternative packaging materials.
Foam containers and packaging peanuts will banned beginning July 2015 in the city. New York City Mayor Bill de Blasio made the announcement last Thursday. Products made with EPS like packaging peanuts, foam cups, etc. are already banned in other cities across America including Washington, DC, Minneapolis, San Francisco, Oakland, Portland, Albany and Seattle. This trend is expected to be adopted by other cities and localities over the next several years.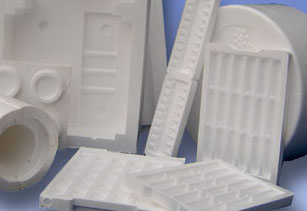 "By removing nearly 30,000 tons of expanded polystyrene waste from our landfills, streets and waterways, today's announcement is a major step towards our goal of a greener, greater New York City," said Mayor Bill de Blasio. He said that as these products are phased out, industry will shift it's use from environmentally harmful products to more earth-friendly products. This sort of shift will need to happen within the next few months in order to be prepared for the upcoming changes.
While many cities and states across the country still allow use of EPS products, it is vital for business leaders to begin thinking about alternative packaging solutions that have less impact on the environment. SSI Packaging Group offers a wide range of packaging products that can not only secure your products, but also help reduce your bottom line.
EPS Alternative Packaging Products
Sealed Air Paper Cushioning Systems and Products
Our packaging specialists are experts in a wide range of packaging products that can be great alternatives to EPS.
Contact one of our packaging specialists today for a free alternative packaging audit.